What People Are Saying About DogWatch
Nancy B.
Lily and Daisy are doing great with the fence. I truly never thought it would be that quick and easy to train them. I also liked your GENTLE way of training them. I would definitely recommend you and your product to anyone who is looking into purchasing a hidden fence system. Thanks again.
We want to hear from you! Write us a review on Google+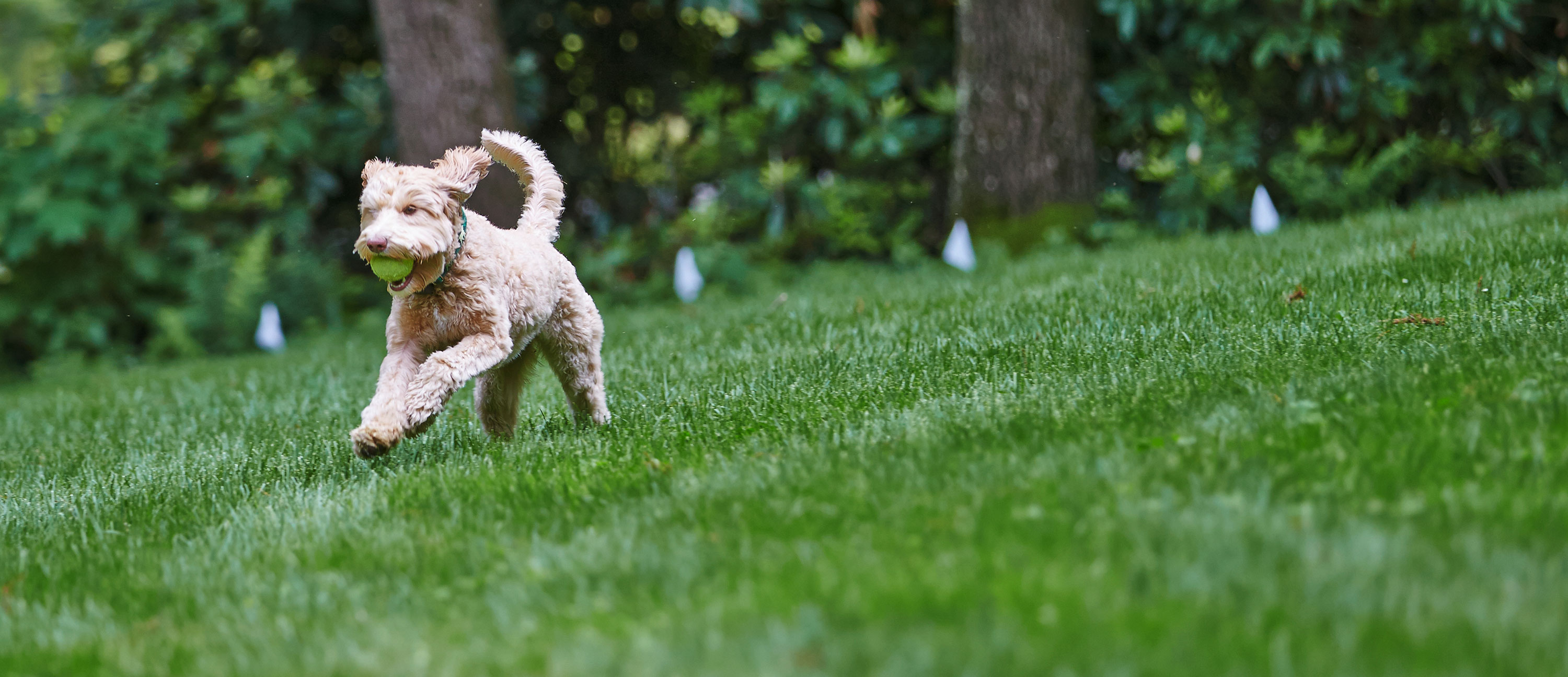 Alice A.
Dogwatch is the only thing that keeps our dog on our property! We live on approximately an acre of land and it is logistically impossible to fence in. Even if we did have fences, our dog would surely jump them. She is quite smart and occasionally "tests" her boundaries but the Dogwatch fence keeps her safe and gives us peace of mind.
Indoors, we bought 2 local receivers, one for the formal living room and one for the kitchen counter. She hasn't jumped up on the counter since!
Gail E.
Great system, reasonable price and patient, helpful training!
Chris K.
This system has been fantastic - keeping our two dogs, a big Shepherd and a small Cavalier, safe. Our wood perimeter fence could not contain our determined dogs. The Hidden Fence keeps them from wandering into the street and prevents them from getting into the hillside portion of our back lot where ticks abound. Their customer service is the best.
Falicia C.
Love this company! I was comparing between two companies and Dog Watch is definitely the superior. They offer underground tubing for your wire fence, which no other company offered, a lifetime warranty, and by far the best customer service. I was a little skeptical to choose them because they are so far from my home, but have been at my beck and call ever since. The fence works great and my dogs are so happy to run free!
Brittany C.
Amazing! I never believed my BLOODHOUNDS of all dogs, could be trained to mind a boundary and stay inside, but it happened. The most stubborn dogs on earth are trained!!! Chuck is an amazing Trainer and my dogs love him when he comes over to train them!! This fence is amazing and my dogs have never been so happy and free.
Amanda S.
My husband and I have used the BigLeash remote trainer to stop our dog's jumping behavior.  Great tool.    We also use it on our hiking trips, to keep him from roaming too far from us.  We definitely recommend Dogwatch.
Teri W.
I am writing to let you know how much my husband and I enjoy having your DogWatch Hidden Fence system for our two Golden Retrievers. It is so nice to sit outside and have our dogs be able to play and run with each other without the fear of having them run away. I truly believe they are getting much more exercise by having DogWatch. As you know, I was skeptical of any sort of hidden fence system, but with the technology that DogWatch offers and the WONDERFUL training you provided I am now TOTALLY confident that this system will keep my dogs in their yard. We absolutely, positively love our DogWatch Hidden Fence system!!
Tell Us Your DogWatch Story!
We'd love to hear from you, too! Please consider filling out our customer feedback survey to tell us about your experience with DogWatch.